The Energy Medicine Handout Bank
About the Bank Featured Articles Latest Articles All Articles

Energy Medicine
Case Histories
Innersource

Health Q & A's
from an
Energy Medicine
Perspective

View Free Issues
Energy Community Report

Download the First
Energy Medicine
Newsletter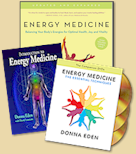 Energy Medicine Books & Videos
Innersource

Energy Medicine
Foundation Classes
Innersource
Program Details

Energy Medicine
Certification Program
Innersource

Energy Medicine
Practitioners
Innersource

Other Energy
Medicine Resources
Energy Medicine Directory

Energy Psychology
An Exciting New
Specialty within
Energy Medicine

Energy Psychology
Books & Videos

EMI Activities
in Behalf of
Energy Psychology

Energy Medicine
A Career
for the Future

Contribute
to The Energy Medicine Institute
THE ENERGY MEDICINE INSTITUTE

The body's energies are the key to health, vitality, and well-being. Energy medicine is the art and science of working with and teaching people to work with these energies to empower them to live happier, healthier lives. Long recognized by Eastern cultures, subtle energy fields are only recently being detected, studied, and utilized by Western medicine. Energy medicine is transforming health care, as well as having an impact on education, business, sports, and all other endeavors involving human performance. The Energy Medicine Institute is a 501(c)(3) non-profit corporation that advances energy medicine through:
Public Education
Professional Training
Advocating the Use of an Energy Medicine Perspective within Health Care, Business, and Education
Developing Resources for the Professional Practice of Energy Medicine
Conducting Research and Disseminating Knowledge about Energy Medicine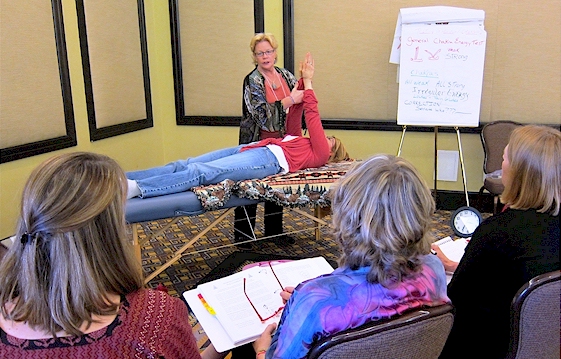 You can support these objectives
by contributing to the Energy Medicine Institute.
RESOURCES FROM THE ENERGY MEDICINE INSTITUTE What is Energy Medicine and How Does It Work? Download Model Articles from our Free Handout Bank View Health Q & A's from an Energy Medicine Perspective View Energy Medicine Case Histories Read the Energy Medicine Institute's
Highly Informative First Newsletter View Other Early Publications Sign up for the free energy e-letter

EMI Activities in Behalf of Energy Psychology
Make a Tax-Deductible Contribution
to the Energy Medicine Institute
Links To Valuable Information About Energy Medicine:
Other Organizations with Related Missions Learn about Classes and Trainings Offered by Donna Eden
(one of energy medicine's most influential pioneers) Find the Top Practitioners Trained by Donna Eden Find Related Energy Medicine Practitioners and Resources Learn about Energy Psychology:
(The Use of Energy Methods with Emotional Issues)
Home   Handout Bank   Energy Medicine Q & A's   Energy Community Report
Contribute to the Energy Medicine Institute    Energy Psychology
---

The Energy Medicine Institute
777 East Main Street  –  Ashland, OR 97520
(541) 482-1800
* ]]> *
www.energymed.org
Design, Development, Hosting, and Maintenance by The CyberSide & Co.
All contents copyright © The Energy Medicine Institute, 2001-2017. All rights reserved.