The Energy Medicine Handout Bank
About the Bank Featured Articles Latest Articles All Articles

Energy Medicine
Case Histories
Innersource

Health Q & A's
from an
Energy Medicine
Perspective

View Free Issues
Energy Community Report

Download the First
Energy Medicine
Newsletter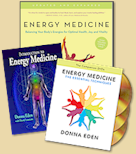 Energy Medicine Books & Videos
Innersource

Energy Medicine
Foundation Classes
Innersource
Program Details

Energy Medicine
Certification Program
Innersource

Energy Medicine
Practitioners
Innersource

Other Energy
Medicine Resources
Energy Medicine Directory

Energy Psychology
An Exciting New
Specialty within
Energy Medicine

Energy Psychology
Books & Videos

EMI Activities
in Behalf of
Energy Psychology

Energy Medicine
A Career
for the Future

Contribute
to The Energy Medicine Institute
TITLE HERE

Text begins…and continues verdana 10 pt.


BOX FOR SETTING SMALLER SIZES (either in per cent or absolute)
BOX FOR FULL PAGE WIDTH
Home   Handout Bank   Energy Medicine Q & A's   Energy Community Report
Contribute to the Energy Medicine Institute    Energy Psychology
---

The Energy Medicine Institute
777 East Main Street  –  Ashland, OR 97520
(541) 482-1800
* ]]> *
www.energymed.org
Design, Development, Hosting, and Maintenance by The CyberSide & Co.
All contents copyright © The Energy Medicine Institute, 2001-2017. All rights reserved.